Contact A Wisconsin Estate Planning Attorney
Wisconsin estate planning attorney Patricia McKinney-Lins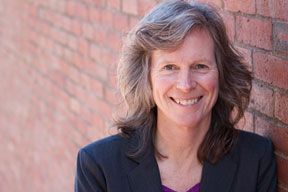 is pleased to offer an initial one-hour consultation for Wisconsin residents. She will meet with you at her office in Madison, Wisconsin or in Spring Green, Wisconsin to discuss your estate planning goals, review your assets and recommend the legal documents and plan that will match your objectives. She will give you a package cost to implement the complete plan.
photo by Molly Lins


Simply fill in the form below with your contact information and Patricia will contact you to set up the appointment. Be sure to leave either your phone number or email address.
You may also contact Patricia by phone at (608) 661-4500 or by mail at Neider & Boucher, S.C., 401 Charmany Drive, Ste 310, Madison, Wisconsin 53719.
Please note that by using this website and/or filling in the contact form above, you are requesting information and have not established an attorney-client relationship with Attorney Patricia McKinney-Lins.
Return from Contact a Wisconsin Estate Planning Attorney to Home Page